Sports Activity in School
---
Schools plan sport programs consistent with the Sport and Physical Activity Safety Policy for Schools and its implementation document.The safety conditions for specific activities in the Sport and Physical Activity in Schools Safe Conduct Guidelines apply, whether the activity is taken as part of school sport, physical education, within school excursions, or any other occasion where planned activity is to occur.This supports school communities in the planning and implementation of safe sport, outdoor recreation and physical activity conducted.
Kumaon public school adheres to these safety guidelines making the school a safe environment. The school entails a variety of sports activities such as:
• Taekwondo
• Cricket
• Volleyball
• Basketball
• Hockey
• Yoga
• Table tennis
• Football
• Physical Training(PT)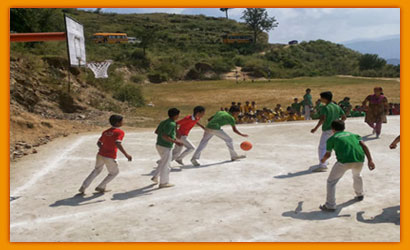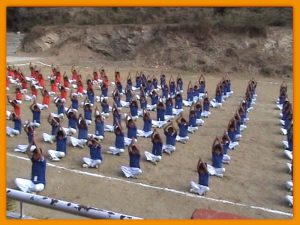 Physical Education (PE) contributes to both the physical and emotional growth and development of our students. Our PE Program is delivered to all grades by experienced teaching specialists. The Program is designed to provide students with experiences that encourage them to enjoy and value physical activity, and develop the skills and knowledge to become active for life. Students are encouraged to take risks, try new activities, work with others cooperatively, and achieve a personal functional level of fitness

The primary PE Program is focused on developing skills for locomotors and non-locomotors movements, and acquiring manipulative skills for the use of small and large equipment. Children develop physical literacy through a variety of movement experiences including gymnastics, folk dancing, parachute activities, fitness, minor games and relays. As the Program advances from Kindergarten to Grade 3, more emphasis is placed on playing modified team games using the fundamental skills learned

Regular participation in sport and physical activity is associated with a range of physical and mental health benefits both in childhood and adulthood. Active children generally become healthy adults and schools play a key role in contributing to that outcome.

Sport is a compulsory and valued part of the curriculum and is an integral part of a child's development. School Sport programs include inter and intra-school competitive sport, outdoor recreational or adventure sports, fitness, sport development and physical recreation activities.